Adopt A Bench Program



Hahira Hype Team Information
Hahira Hype Team Application

Staff

This email address is being protected from spambots. You need JavaScript enabled to view it.
, Main Street Director


This email address is being protected from spambots. You need JavaScript enabled to view it.


229-794-2330
Jamie Parr, Main Street Assistant


This email address is being protected from spambots. You need JavaScript enabled to view it.


229-794-2330
https://www.hahiramainstreet.com/
The Hahira Main Street Program is part of the Georgia Main Street Program, which began in 1980 as part of the National Main Street Inititative that was launched by the National Trust for Historic Preservation. The City of Hahira joined the Georgia Main Street - Downtown Affiliate Network on August 7, 2018 and is proud to be one of the 100+ communities statewide that participate. The Main Street concept is to encourage economic development alongside historic preservation in ways that are appropriate for today's marketplace. Main Street programs support a return to community self-reliance, local empowerment and the rebuilding of
traditional commercial districts based on their unique and individual assets - distinctive architecture, a pedestrian-friendly environment, personal service, local ownership and a sense of community. The philosophy of the Main Street program is to develop a comprehensive strategy that is designed to meet local needs and opportunities by utilitizing the Four Point Approach:
To learn more, visit the Main Street Approach.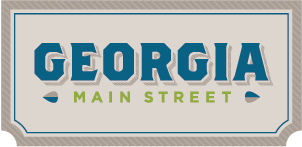 Mission:
To promote economic development and downtown culture through civic partnerships, community events, entrepreneurship, and historic preservation.

Vision:
Main Street Hahira is the heart of a thriving community that is full of engaged citizens who focus on creating a unique home for businesses and a family friendly environment by way of historic preservation, economic vitality, and creative events.

Things to Do
If you are looking for things to do, then come see us in Downtown Hahira. We have over 40 businesses located in our downtown ranging from boutiques, restaurants, professional services, arts & more. Plus you can find a variety of special events that are family-friendly throughout the year including a Farmers Market, Senior Art Classes, Independence Day Celebration, Honey Bee Festival, Small Business Saturday, Christmas Tree Lighting & Parade. To learn more, check out our
Events
page or visit us on Facebook at
Hahira Happenings
.

Helpful Links